Computer network cabling Rotherham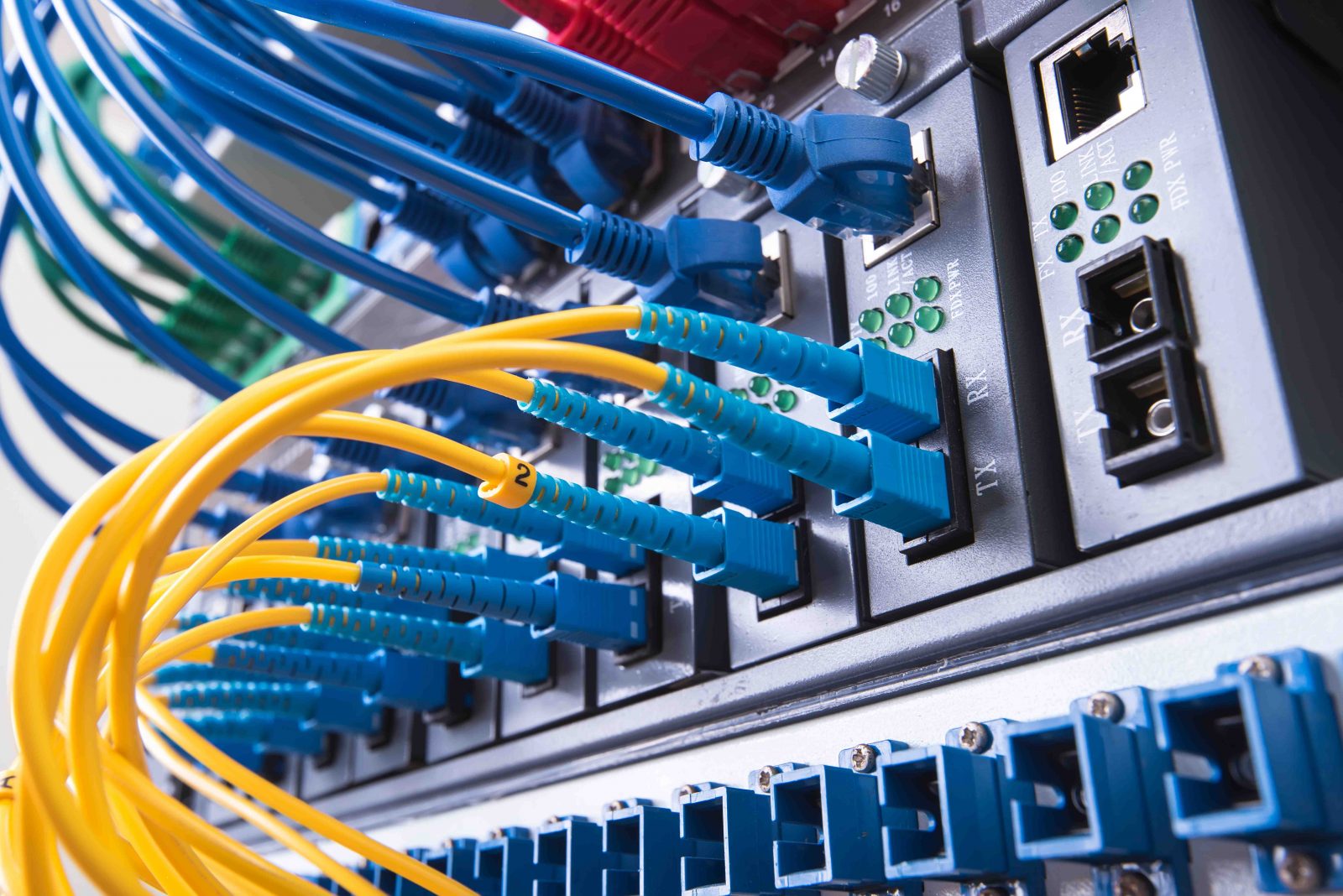 Your business relies on its computers and telephones, and your computers and telephones require a cabling system in your offices to connect them to your network or telephone system. Typically the cabling system used will be either Category 5 cabling or Category 6 cabling, which provides all the connectivity and flexibility needed for the data and voice requirements of the majority of businesses. Category 5 is often abbreviated to 'Cat 5' and category 6 to 'Cat 6'.
SEP Solutions can supply and install cabling tailored to your business requirements. Typically we recommend a minimum of 2 sockets per desk, which gives a connection for a computer and a telephone, plus additional sockets for printers and other peripherals, and some additional sockets to accommodate the future growth of your business.
Some installers and IT companies try to cut corners by installing cheaper copper-coated aluminium (CCA) cable, sometimes branded as 'network 5e' to make it seem like it is Category 5 cable. CCA cable does not meet the requirements of the Category 5 standards and gives inferior performance with a reduction in speed as well as a greater chance of faults. We use only pure solid copper certified Category 5 cable and good quality sockets and patch panels.
Because we are confident of the quality of the Category 5 products we use and of the quality of our work, we offer a 5-year warranty on our Category 5 cable installations.
We offer a free survey, including a discussion of your requirements prior to giving you our recommendations and quote for the work.
Why choose SEP Business Services?
5-year warranty on all Category 5 cabling installations
Pure solid copper certified Category 5 cable with good quality sockets and patch panels
Free survey and discussion of your requirements
Related Services
Internet connectivity
Computer network problems resolved
IT & computer support
Business Wi-Fi Installation