Telephone lines Belfast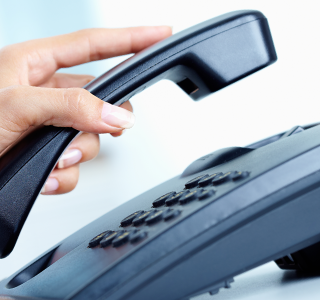 Supply, install, maintain
We offer a full ordering and ongoing support service for all types of telephone line, and also internet connectivity, for any size of business from small businesses with just one or two telephone lines right up to large businesses with hundreds of telephone lines.
Our staff are all UK-based and, being a small business ourselves, our service is friendly and helpful.
We'll arrange it all
We can arrange for new telephone lines to be installed and we can also take over existing telephone lines from other providers, often giving considerable savings for telephone calls both to landlines and to mobile telephones.
We offer competitive rates that are well below BT prices. Everything is done at the telephone exchange, so there is no equipment required or codes to dial, and in most cases there will be no interruption of service.
Contact us for a free no-obligation discussion and assessment of the possible savings. All we need is a recent telephone bill.
We are so certain we can save you money on calls compared to your existing telephone line provider that if we can't, we'll give you £100 instead!
Calls between your offices
For businesses with 2 or more offices, calls between offices can be routed over the internet using VoIP completely free of charge, subject to having a suitable telephone system and internet connection at each site.
One bill for mobile phones, landlines and internet connection
Move your landlines, internet connection and mobile phones to us and get everything on one bill.
No more dealing with several companies for your different services. We offer mobile phones, landlines and internet connections from one supplier with everything on the same bill.
All your support in one place
Business landlines, mobile phones and internet connections from one supplier, meaning you only have one supplier to call if you need help with any of them.