Panasonic KX-TDA100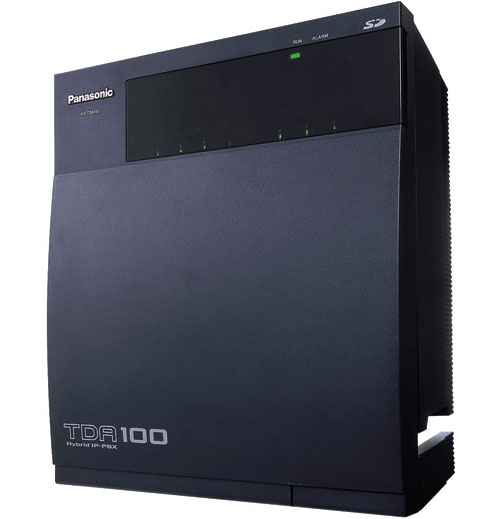 Manufacturer

Panasonic

Model

KX-TDA100

Category

Telephone system

Availability

New and used parts
Although the Panasonic KX-TDA100 telephone system is no longer in production, used or refurbished parts and phones are easy to obtain. New parts are still available but complete new systems are not. Unless the system lacks a particular feature that you require, there is usually no reason to replace it. Used systems can be obtained as a cost-effective alternative to completely new systems.
Support Articles
Instructions for using Panasonic Simplified Voice Messaging (SVM), which is available on most current and some legacy Panasonic telephone systems.
Many telephone systems show the date and time on the display of system phones. This article explains how to set the date and time on Panasonic KX-TDA15, KX-TDA30, KX-TDA100, KX-TDA200, KX-TDA600, KX-TDE100, KX-TDE200, KX-TDE600, KX-NCP500, KX-NCP1000, KX-NS700 & KX-NS1000 telephone systems.